The
Singapore-Japan (SG-JP) Music Mix
2016 is set to give audiences a unique performance that creatively mixes the music of five top artistes from Singapore and Japan, for a one-night only performance on 30 November 2016 at the Victoria Concert Hall.
SG-JP Music Mix 2016 will feature an extraordinary line-up of top Japanese artistes who exemplify traditional yet contemporary elements in their music, and established Singaporean artistes who come from diverse cultural backgrounds.
They include the legendary Hideki Togi, and the talented Tokyoborn, Singapore-raised Sachiyo – as well as celebrated Singaporean artistes Dick Lee, Shabir and Olivia Ong. Sachiyo Nakagaki, who goes by the stage name "Sachiyo", is also executive producer of the event. She was born in Tokyo but raised in Singapore since age four, making her well placed to bridge the cultures of both countries.
What's also special is that this Singapore-Japan bi-cultural concert is produced by a Japanese music producer, with top Singaporean artistes and a locally-oriented production team, resulting in a completely new musical approach. This is the third edition of the concert, held annually since 2014 under the name Singapore Meets Japan Music Project. This year, it has been rebranded the SG-JP Music Mix 2016 and is a special edition concert held in conjunction with SJ50, the 50th anniversary of diplomatic relations between Singapore and Japan.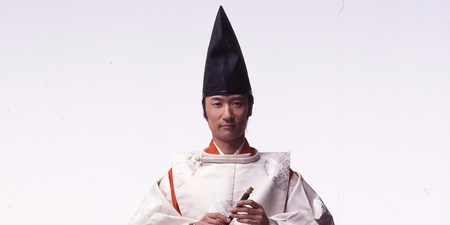 The event, organized by SG-JP Music Mix Committee, will also see the legendary and award-winning Hideki Togi performing in Singapore for the first time. Hideki Togi was born into one of the very few selected, noble families that for more than 1,300 years have safeguarded the musical tradition of Gagaku, ancient Japanese Imperial Court music. Having spent his childhood in Thailand and Mexico, Togi was exposed to different styles of music from rock to classical and jazz. After graduating from high school, he joined the music department of the Imperial Household Agency, becoming a master of all the exotic instruments that give his music its eerie beauty and depth. His main focus there was the Japanese instrument Hichiriki. However, he also gained experiences with the Biwa, Tsuzumi and Cello; he also sang and danced. Togi is also the recipient of the Gold Disc Awards for Album of the Year in traditional Japanese music nine times since 2000.
The concert would be a very special collaboration never before experienced by audiences in Singapore because they will get to enjoy newly arranged Singapore songs that are blended and merged with Japanese traditional music and instruments with 1,300 years heritage. Tickets prices start from only $38, so get them from
SISTIC here
!
There will also be a complimentary Gagaku workshop by Hideki Togi for students and the public on 1 December. For more details, visit
http://sgjpmusicmix.com
.
xoxo, kaitinghearts