Michael Weatherly stars as Dr. Jason Bull in the brand new drama BULL set to premiere first and exclusive, same day as the U.S. on September 21 at 9:00pm on RTL CBS Entertainment HD.
I caught the premiere of the first episode of BULL and wow was I hooked! I was kept on the edge of my seat the whole way, trying to guess who was the exact person who was guilty for the crime! When the twist in the story came, it took my brain awhile to figure out the truth hahaha. Yes things are always not what they seem, and that's what's so intriguing about this show.
BULL is a drama inspired by the early career of Dr. Phil McGraw, founder of one of the most prolific trial consulting firms of all time. Brilliant, brash and charming, Dr. Bull is the ultimate puppet master as he combines psychology, human intuition and high-tech data to learn what makes jurors, attorneys, witnesses and the accused tick. Bull employs an enviable team of experts at Trial Analysis Corporation to shape successful narratives down to the very last detail.
They include his quick-witted brother-in-law, Benny Colón (played by Freddy Rodriguez, Six Feet Under), a lawyer and Bull's former brother-in-law, Marissa Morgan (played by Geneva Carr, Rescue Me), a cutting-edge neurolinguistics expert from the Department of Homeland Security; former NYPD detective Danny James (played by Jaime Lee Kirchner, Just Legal, Rent on Broadway), the firm's tough but relatable investigator; haughty millennial hacker Cable McCrory (played by Annabelle Attanasio, The Knick), responsible for gathering cyber intelligence; and Chunk Palmer (played by Chris Jackson, Hamilton), a fashion-conscious stylist and former All-American lineman who fine-tunes clients' appearances for trial. In high-stakes trials, Dr. Bull's combination of remarkable insight into human nature, three Ph.D.s and a topnotch staff creates winning strategies that tip the scales of justice in his clients' favor.
In this new series, Weatherly shifts from law enforcement to trial analytics. His character, trial consultant Dr. Jason Bull, does everything to get the justice his clients deserve. "What's fascinating about the whole world of trial analytics and the sciences of it is that they're looking at things that you don't think about," Weatherly said.
"He (Dr. Bull) looks at a jury trial and looks at the identities of everybody involved from the judge to the attorneys, to the jury, and the witness and defendant, and he figures out what everyone's thinking," he added. The doctor is perfectly aware that the 12 ordinary people making up a jury have the power to decide a person's fate at court. He also knows that these jurors possess a preconceived notion of the truth. That's why the key to winning a trial is by winning over the jury.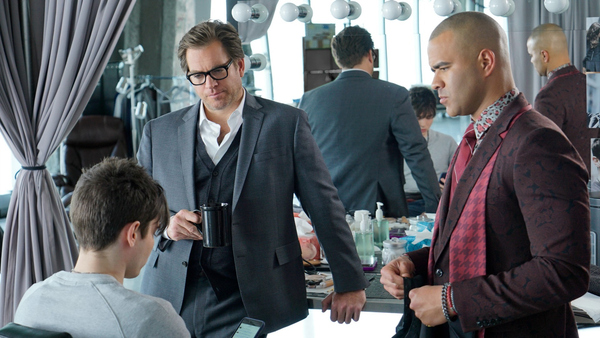 Dr. Bull further understands that even the tiniest details such as relationship status, clothes, and hairstyle can turn the court against the defendant. To avoid an unfavorable outcome, he works with a team of experts to make sure that his clients are on their best behavior and will say the right things at the witness stand. His staff includes a lawyer who acts as defense attorney in mock trials, a neurolinguistics expert who used to be a part of the Department of Homeland Security, a former detective from the New York Police Department, a haughty millennial hacker, and a fashion stylist.
"What this show really looks at are the choices that we make, and who we think we are versus how other people think we are, and it starts to get to a hall of mirrors. It takes very complex people to figure out complex people," Weatherly said.
The show premieres the same day as the U.S. on September 21, Wednesday 9:00pm, first and exclusive on RTL CBS Entertainment. RTL CBS Entertainment is available on Singtel Ch 318 & StarHub Ch 509. I would say, it's really worth a watch!
xoxo, kaitinghearts