Do you know that cardiovascular disease (CVD) is the number one killer of women in Singapore? Yet, a heart health survey conducted by the Singapore Heart Foundation in 2013 revealed that only 11% of Singaporean women were aware that CVD is their leading cause of death.
To increase awareness of the dangers posed by this 'silent killer', the
Singapore Heart Foundation's Go Red for Women (GRFW)
campaign returns this year with the mass walk on 25 June 2016, to encourage women and their families to take active steps towards a heart-healthy lifestyle.
Pledge Your Heart Walk
is a family-friendly 3.5km walk that aims to shine the spotlight on women, whom are gate-keepers to the family's health and are just as vulnerable as men to suffer from CVD. Participants, both young and the young-at-heart are encouraged to Go Red to honour the women in their life and support them in making their health a priority. Participants can either wear the event pledge tee, jazz up their outfit with red accessories or even wear a red dress!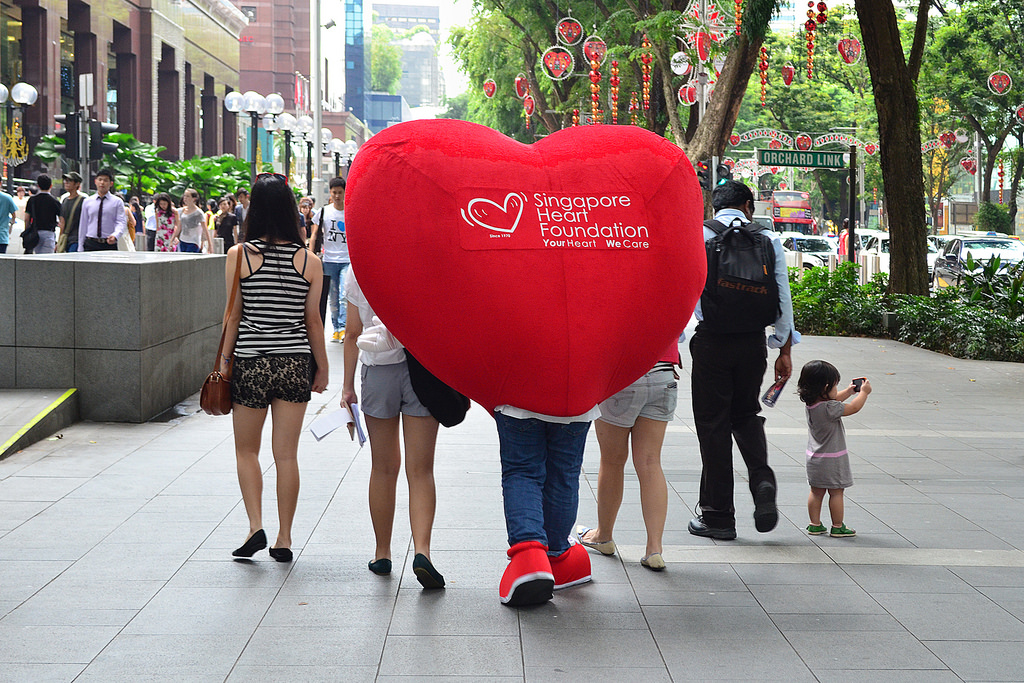 Submit a Pledge upon Registration CVD is mostly preventable with the right lifestyle choices and every little step amounts to a lifesaving difference. To inspire participants to self-consciously make heart healthy nutritional and fitness choices, they will be asked to make a pledge upon registration at
www.pledgeyourheartwalk.sg
.
So if running isn't your cup of tea, how about making a pledge to brisk-walk daily? Do you know that just brisk walking for 30 minutes, 5 times a week can substantially reduce your risk of CVD?
Registration for the Singapore Heart Foundation's Pledge Your Heart Walk is now open. Fees start at $15 per person; $25 for two adults (Buddy Category); $20 for a mother and child (aged 6 – 12 years old) and $12 each for any group registration with more than 20 individuals.
Set against the gleaming backdrop of Marina Bay Waterfront Promenade, the walk will culminate in a carnival for participants, family and friends to celebrate the Go Red for Women campaign. Besides food and refreshment stalls, other highlights include a mass workout, finger prick cholesterol test, Zumba and many exciting kid-friendly fringe activities such as balloon sculpting and temporary glitter tattoo painting. Register now and join the Singapore Heart Foundation in its battle against heart diseases!
I will be there myself, so do say hi if you happen to see me! See you at Marina Bay on 25th June!
xoxo, kaitinghearts